Window Tinting Benefits for San Francisco
San Francisco experiences unique challenges due to its geographic location and economic situation. Cold, foggy nights and warm daytime temperatures can make it difficult to stabilize indoor temperatures, often leading many businesses and homeowners to experience higher annual energy costs. In addition to this, those living in the Bay Area experience the daily battles of the city's high crime rate and lofty cost of living. Window tinting offers a solution that can make living and working in San Francisco safer and more affordable. It rejects heat, improves building energy efficiency, protects occupants, and can even ward off destruction caused by vandalism. And with so many decorative and stylish options to choose from, what's not to love?
Experience endless possibilities for your architecture

Window tinting offers an easy and affordable way to change the way your windows look and function. With just one simple application, you can improve the security and energy efficiency of your building and alter its appearance in any way you like. Its incredible effectiveness and versatility make window tinting a smart option for both commercial and residential property owners in the San Francisco area.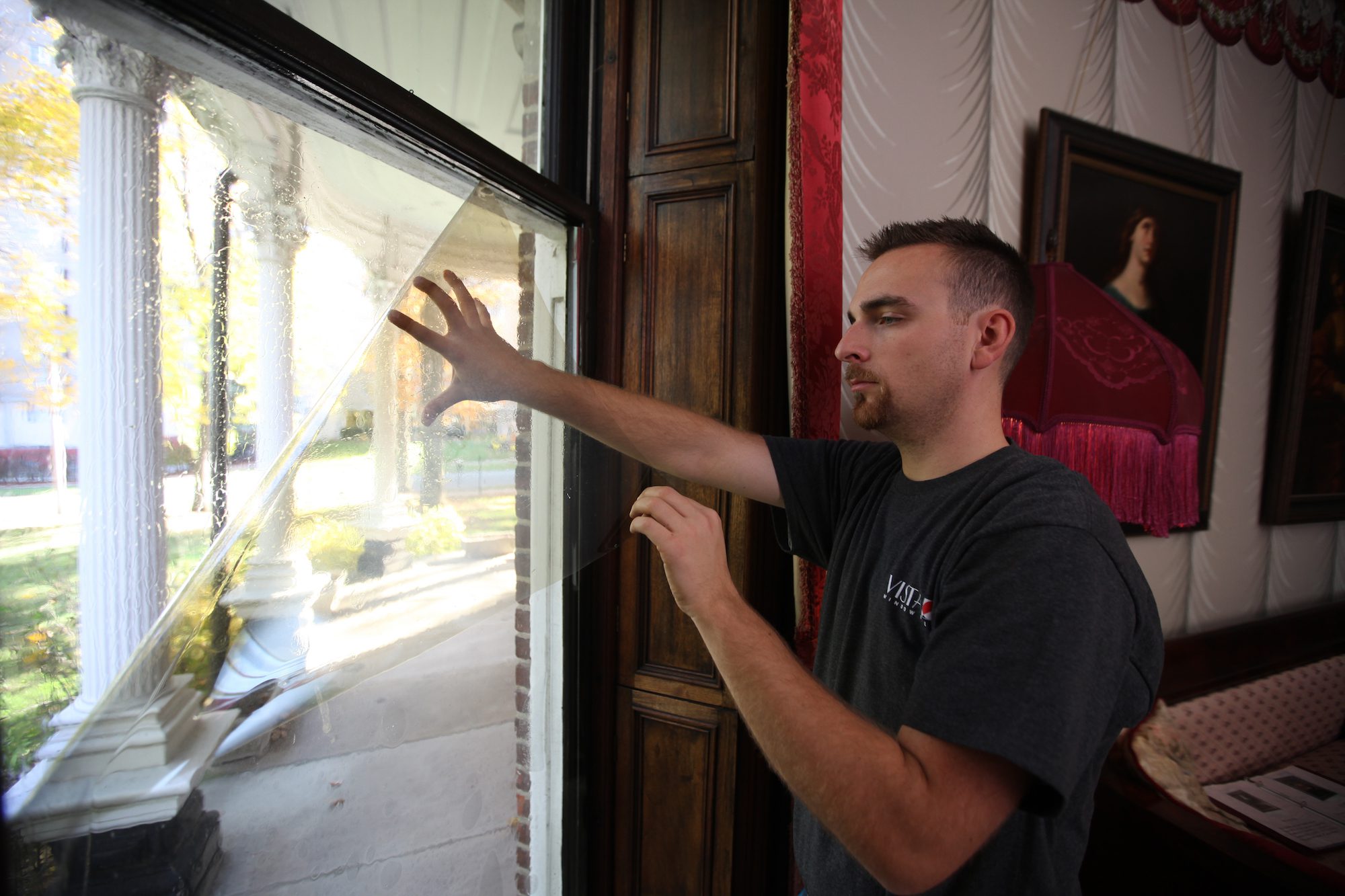 Privacy:
Window tint offers a solution for adding privacy to areas where a higher level of seclusion may be desired. Unlike blinds, curtains, and window coverings, window tint provides a high level of visible light transmission, which can help keep your space bright and welcoming. You can add privacy window tint to nearly any area of your home or business, including:
Conference rooms or meeting areas
Restrooms, showers, or locker rooms
Patient rooms, lobbies, and waiting areas
Street facing windows or densely packed neighborhoods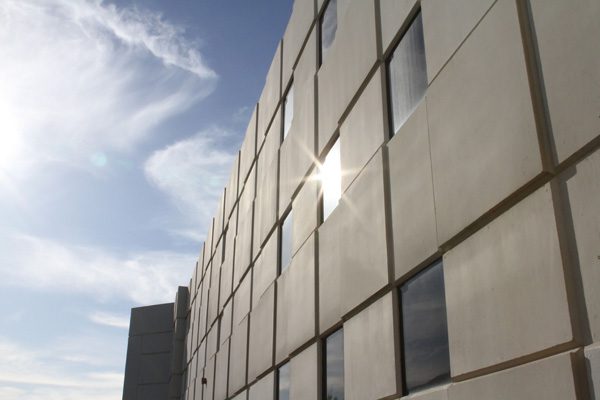 Glare Reduction:
Not only is glare distracting and uncomfortable, but it can also cause a tremendous amount of eye strain and impede employee productivity. With window tint, you can keep glare out of your home or office and dramatically improve your screen viewing comfort. Glare reduction window film allows you and your occupants to experience many benefits, including:
Less glare on computers, TVs, and electronics
A bright, well lit interior
Increased productivity & focus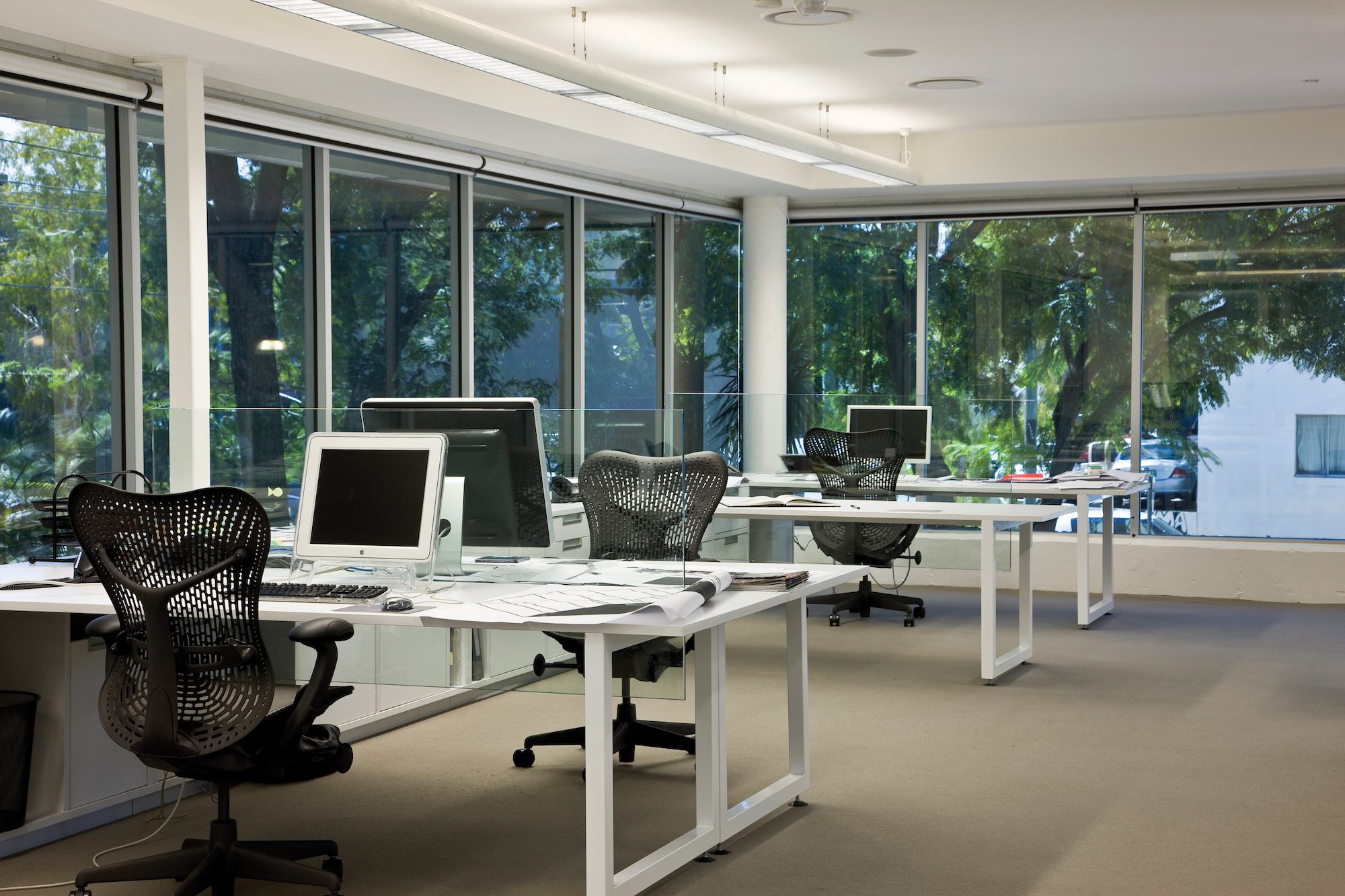 Energy Savings:
Window tinting provides a year-round solution that can help lower the energy costs for your home and business. It blocks out unwanted solar heat during the summer and traps in beneficial radiant heat during the winter. With window tinting, you can experience major energy saving benefits, such as:
A reduction in annual energy costs of up to 30%
Increased HVAC efficiency
Improved window insulation and performance
A more comfortable indoor environment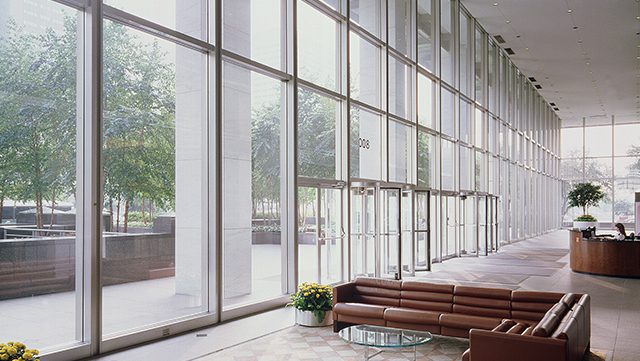 UV Protection:
UV rays can cause detrimental damage to building surfaces, furniture, and occupants. Not only do UV rays damage building interiors, but they can also be hazardous to human health, causing the onset of deadly diseases. Window tint blocks out 99.9% of UV rays, allowing you to experience benefits such as:
An extended lifetime for furniture, flooring, and artwork
Protection from heat damage, fading, and warping
A decreased chance of UV related illnesses like skin cancer and eye disease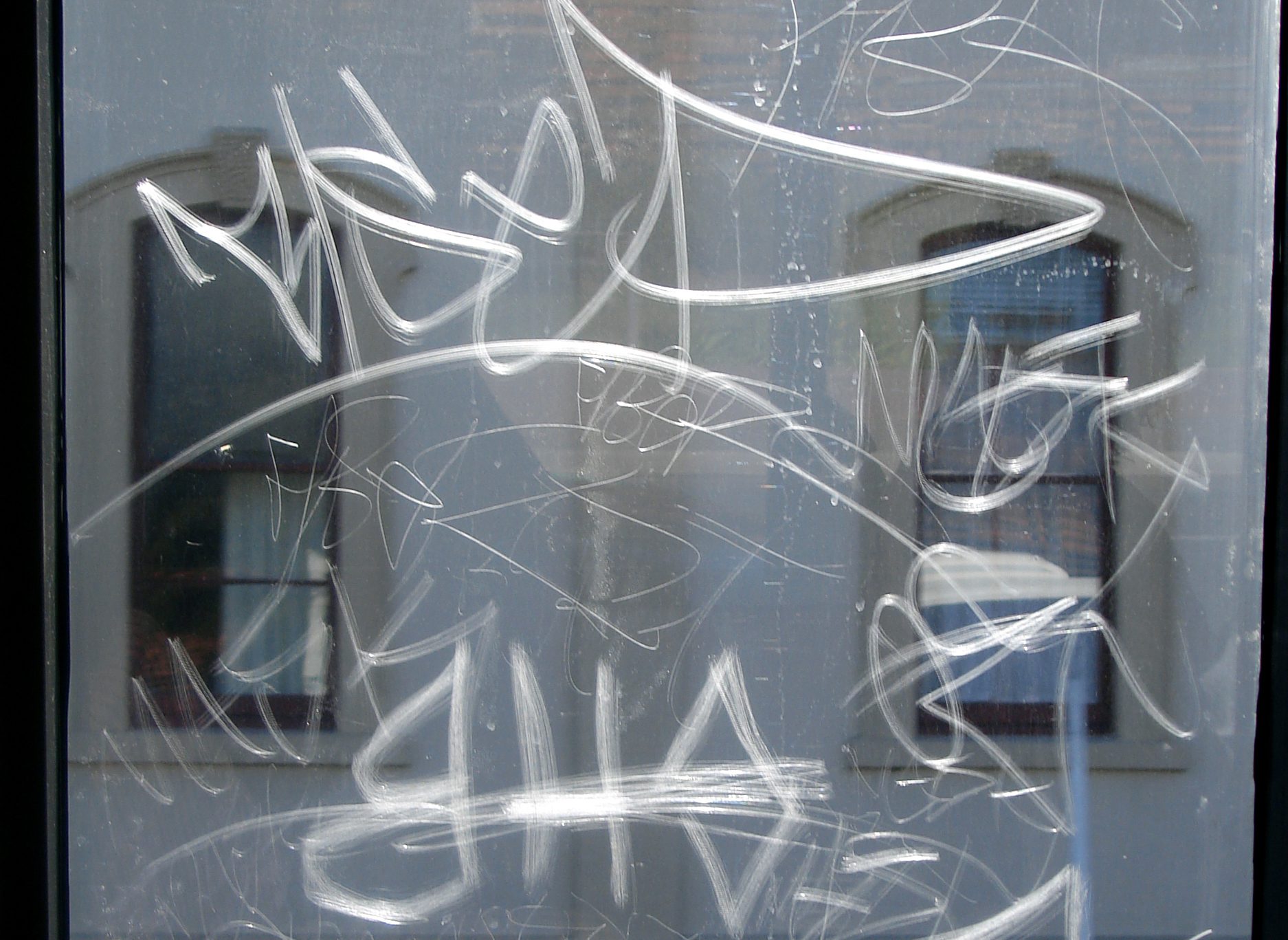 Anti-Graffiti:
Graffiti creates a variety of issues for business owners. Not only is it expensive to repair vandalized surfaces, but it can also damage your reputation and make your business look unclean and uninviting. With anti-graffiti film, you can prevent damages caused by graffiti and make vandalized surfaces look brand new. Apply it to any surface of your building, including:
Restroom partitions and mirrors
Metal signage and maps
Elevators, escalators, and stairways
Any other metal, reflective, or wood surface
Decorative & Promotional:
Add colorful accents, professional looking logos, or privacy to the walls of your home or business with decorative window film. Decorative window film offers an easy way to decorate the walls and windows of your building without making any structural changes. It's available in a wide variety of options, including:
Frosted, textured, and patterned
Custom graphic film
Building wraps and promotional styles
Mirror clings, wall wraps, and more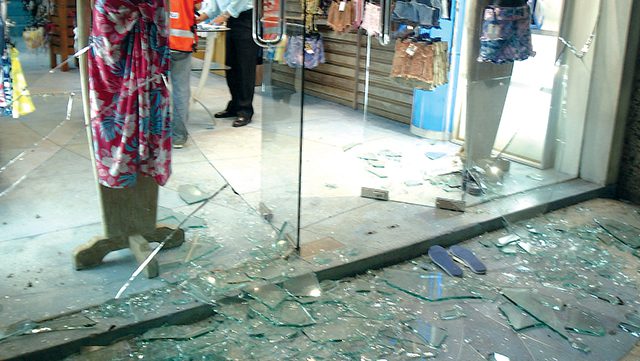 Ballistic Resistance:
There's no telling when disaster will strike. Acts of violence are becomingly increasingly common with every passing day, putting the public at tremendous risk. That's why there's ballistic resistant window film. Ballistic resistant film protects buildings from explosive forces, offering added safety and protection from even the most serious of threats, including:
High speed winds up to 140 mph
Forced entry and intrusion
Firearms and explosives
Severe weather, natural disasters, and more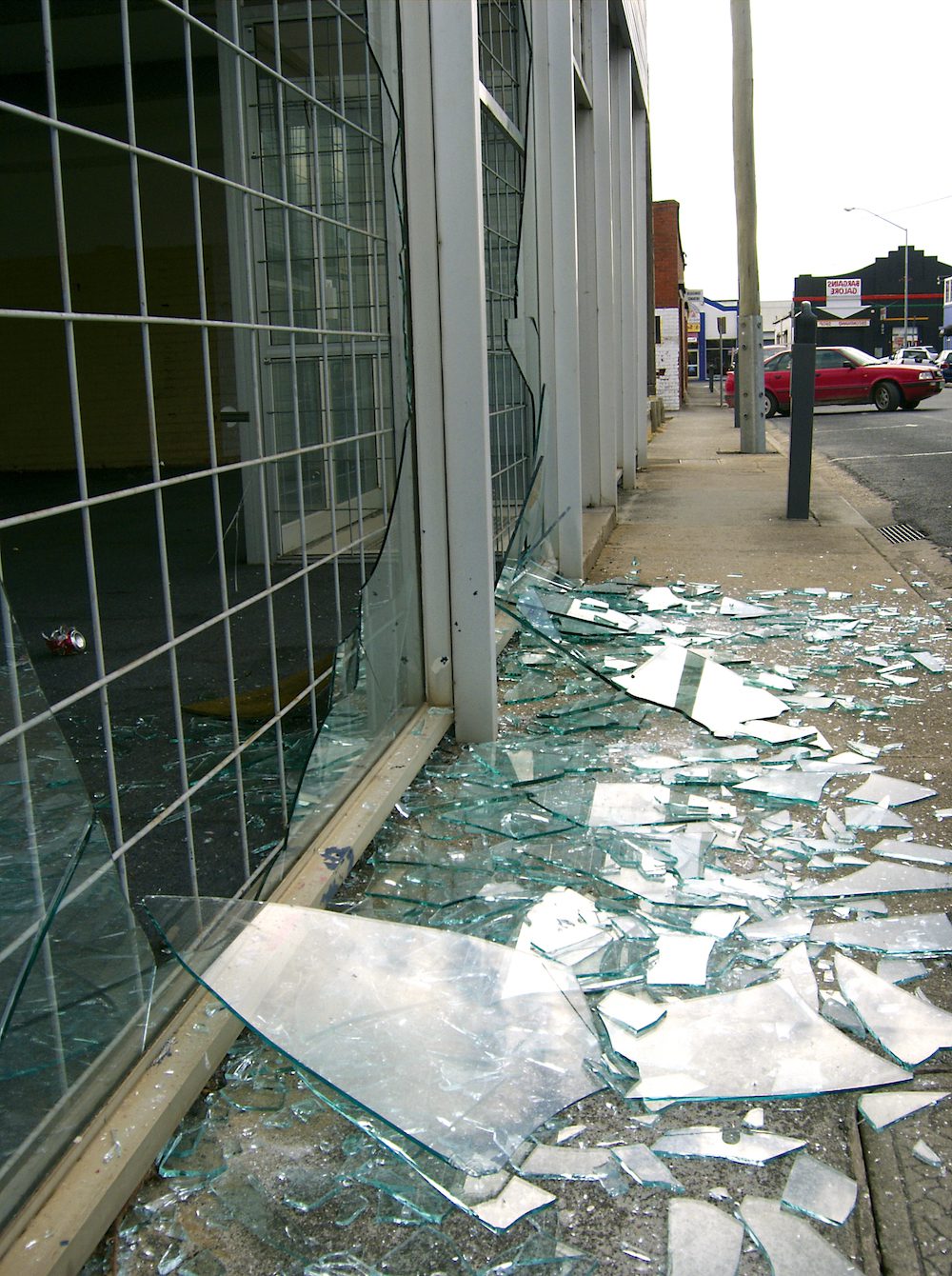 Bomb Blast Protection:
Bomb blast window film protects building surfaces and occupants from being damaged or injured during an explosion. Designed specifically to keep glass in place during an explosion, bomb blast film is a highly durable security window tinting option that offers benefits for a wide array of public spaces and commercial buildings, including:
High-rise office buildings
Schools, college campuses, and universities
Government offices, police stations, and fire stations
Secure buildings, jails/prisons, military bases, and more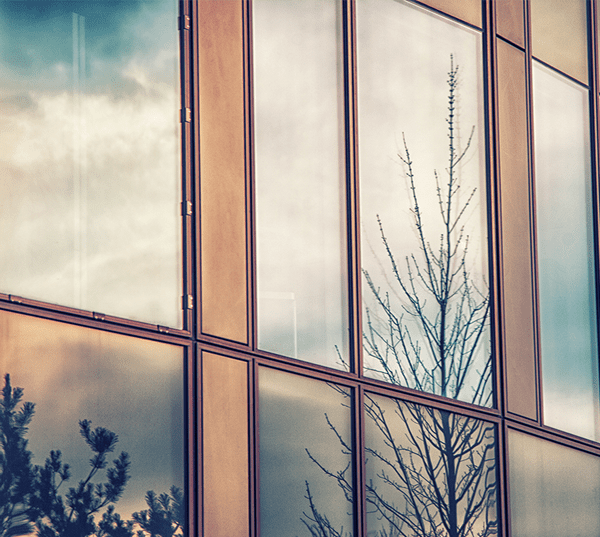 Exterior Refinishing:
Exterior window film restores exterior glass surfaces by repairing chips and cracks in your windows. Not only does exterior film help improve the aesthetic appearance of your building, but it can also help lower your heating and cooling costs by making your windows more energy efficient. It's available in a wide range of styles and colors, so you can achieve exactly the look you want. Exterior film can be custom made to fit any glass surface, including:
Skylights and atriums
Bent or textured glass
Floor to ceiling applications
High-rise buildings and more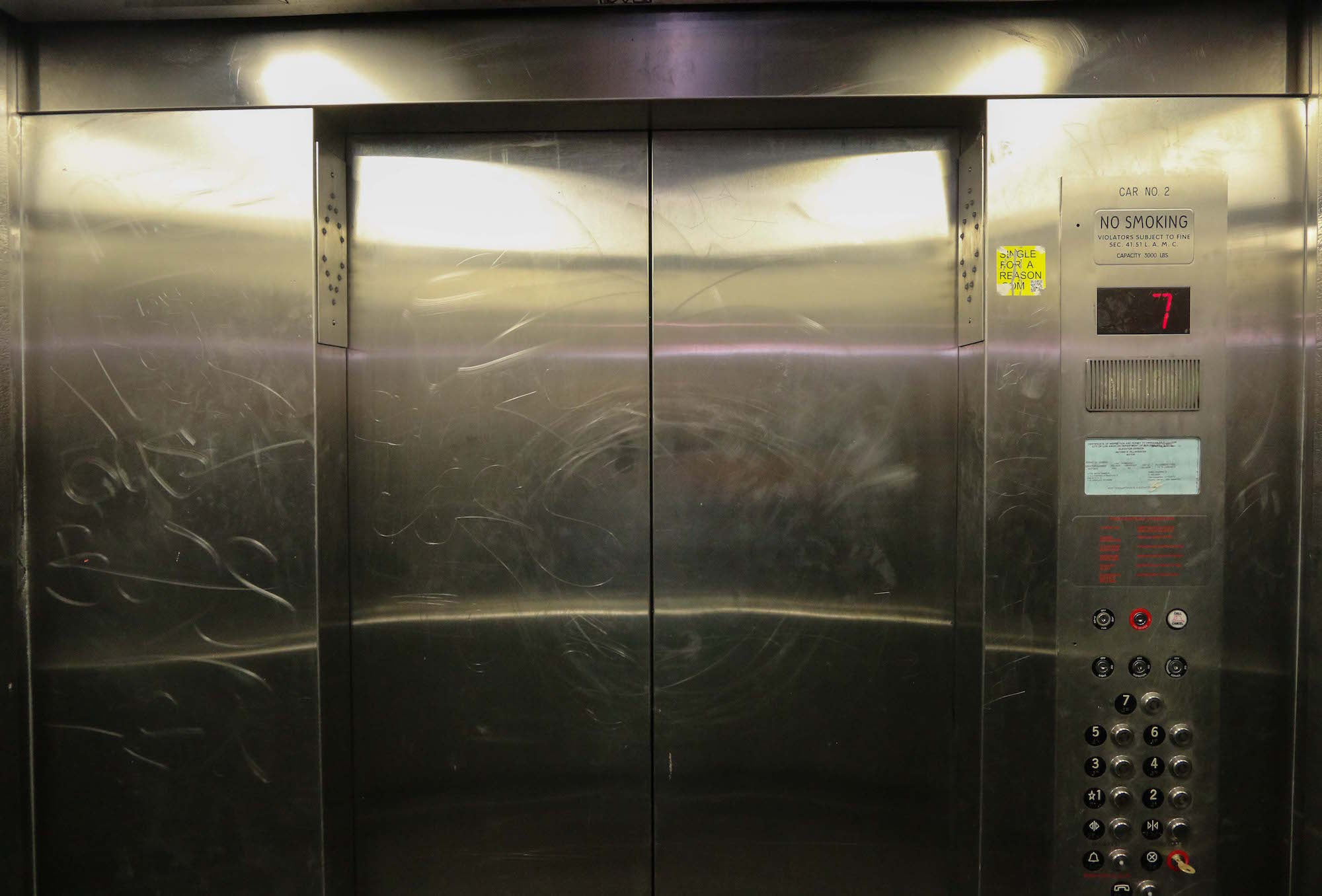 Elevator Refinishing:
Surface window films are the perfect solutions for hotels, hospitals, malls, and other commercial buildings that have elevators that require refinishing. Surface films help conceal scratches, dents, and signs of wear on an elevator to make it look newer, cleaner, and safer to use. It's available in both stainless steel and aluminum options, so you can match the current look of your elevator or even alter it for a more modern appearance. Applying surface film is a great way to repair any type of surface damage to your elevator, including:
Scratches and acid etching
Small, shallow dents
Marker, pen, or paint
General wear and tear or signs of aging